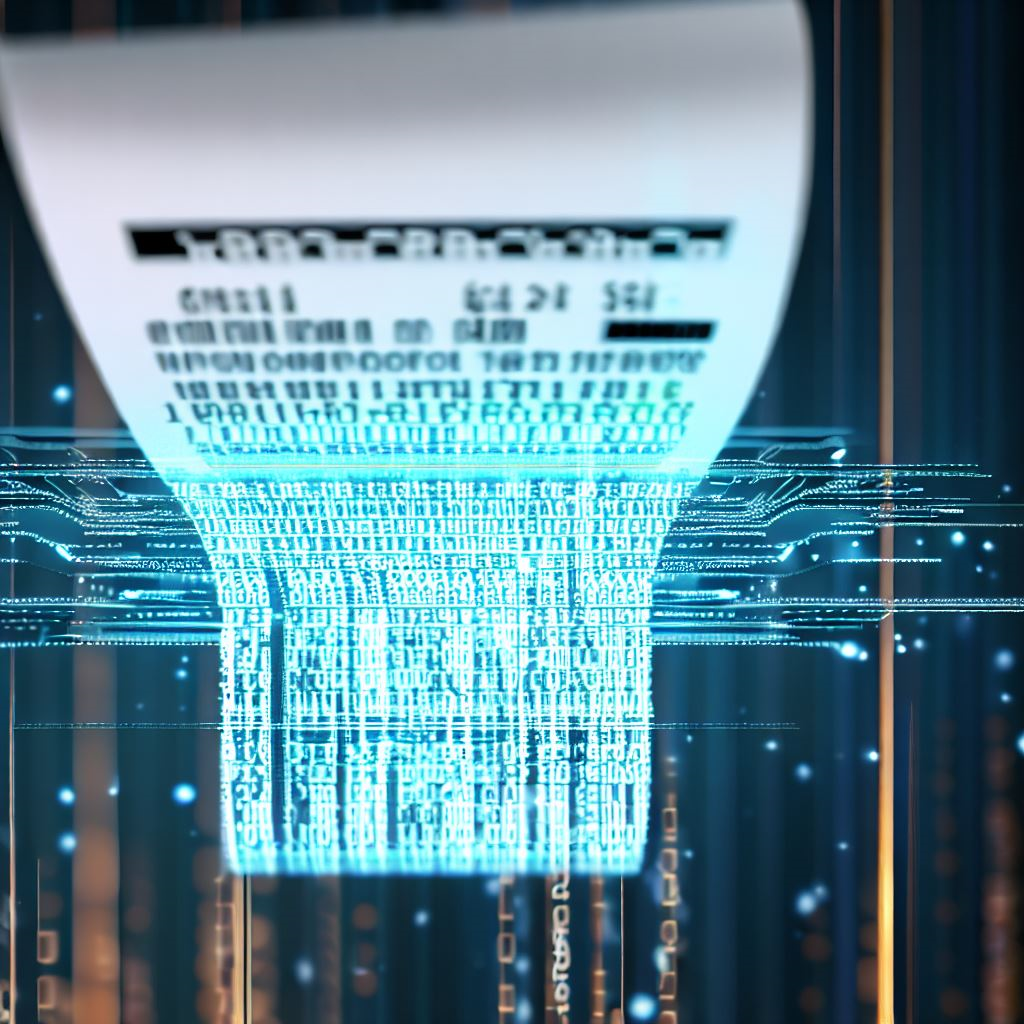 From paper to email
Goodbye to the paper age. Welcome to the age of email.
For some time now, we have continued to read more and more news relaying the decisions and changes implemented in order to make our living system more ecological and reduce the harmful impact that man can have on the planet.
In France, a measure provided for by the anti-waste law passed in 2020, the application of which was to take place on January 1, 2023, was postponed several times until it finally came into force on August 1, 2023. This marks the end of the systematic printing of receipts. The hunt for paper is on.
The saving made thanks to this measure is estimated according to ADEME at around 150,000 tons of paper, or 25 million trees cut and 18 billion liters of water.
The alternatives proposed are to dematerialize this receipt by sending it by SMS or email to the consumer, if they wish.
The planet must be preserved. The hunt for paper is on.
New technologies are being put to the service of our infrastructure. In this case, nothing new under the moon, we are going to talk about email.
The question raised by many speakers is to know and evaluate the ecological impact of this digital receipt sent by email. It is normal to raise this question given the growing pollution generated by the digital sector on a global scale and its share in greenhouse gas emissions.
According to Green IT, producing the digital equivalent of this receipt would be more economical in water consumption but much less in greenhouse gas emissions… The balance is balanced : three times less water resources used for three times more greenhouse gas emissions… These estimates, however, remain relative.
Frédéric Bordage, expert in sustainable ICT, confirms that these estimates are dated and they do not take into account the evolution of checkouts which now have screens and digital systems, which would increase the carbon footprint of the paper receipt…
Concretely, Green IT's study demonstrates that sending each receipt by email should emit between 3.8 and 19 grams of carbon (not including the potential retention of this email by the consumer…) whereas a good old paper receipt would have only emitted 2 grams.
And in all this, what about the ecological evolution of digital technology ?
Email transfer solutions were created a few years ago, and no longer meet the real needs of our century: ecology at the heart of digital.
It is with this observation that we thought of offering a new MTA solution which would combine speed, security, efficiency while reducing the energy consumption of this technology. vSMTP reduces resource requirements by at least 50%. Without forgetting other modules around CSR policy which we will tell you about soon.
In conclusion, viridIT is in agreement with the current challenges and objectives of our societies and all the upheavals brought about by the transition to an economy that respects the planet.
If you want to be part of it, learn more, or get started in this transition, we are here to offer you this new solution.